About IRISS Corporation
IRISS Corporation is a consortium of investigation, risk management and training professionals with decades of combined, specialized experience in public, private, government and military sectors.
Our mission is to provide public and private sector organizations with the tools and strategies for developing and maintaining secure, efficient and effective processes to make projects viable and business successful.
We achieve this with our specialty investigation services, project-specific risk management expertise and professionally tailored training products.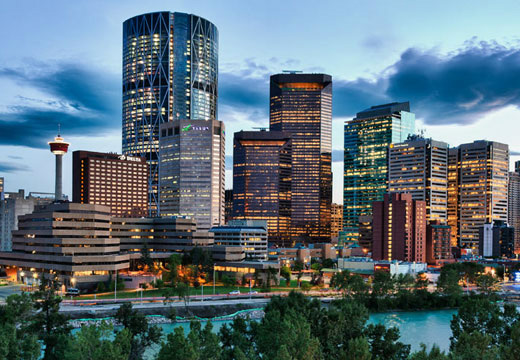 Call Us Today!
With an extensive network of national and international professional contacts, IRISS operates on the principle that the activities we undertake for our clients have a direct impact on their business success; we are committed to ensuring Corporate Safety, Security, and Business Continuity.
Call Us Today!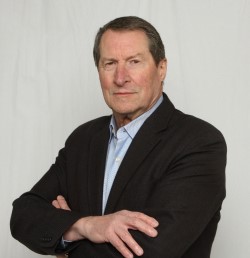 Lance Saunders, President & Senior Advisor
Lance Saunders is the President and Senior Adviser of IRISS Corporation, with over 50 years experience in law enforcement and the private security industry.
He also served over 20 years with the Royal Canadian Mounted Police with varied policing experience in community policing, major crime investigations, drug enforcement, interrogation and polygraph, commercial crime, technical services, as well as teaching at the Canadian Police College. He was the founder and President of several recognized Security Consulting, Risk Management and Asset Recovery firms under the Bison Security Group (BSG Corporation) banner based in Calgary, with associate related projects in Canada, the United States, Western Europe and the Middle East. His experience, knowledge and ability to manage large projects for law firms, corporations, insurance companies, and every level of government are well documented.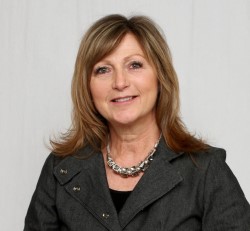 Shannon Glover, CEO & Managing Director
Shannon Glover is a Managing Director of IRISS Corporation with over 20 years of Municipal Policing experience in a major Canadian City.
Her experience, leadership and management skills in law enforcement are in the areas of major crime investigations, commercial crime, human resource management, and criminal negotiations. Following her police career, Shannon was a Senior Investigator and Manager for a large Security Consulting firm in Calgary, conducting and managing all levels of Civil, Corporate and Criminal Investigations for over 6 years in Canada. Her talents in communications, analysis and intuitive problem solving are recognized by law firms, corporations, insurance companies and all levels of government, for managing major investigations dealing with regulatory inquiries, hearings, human resource issues and negotiations.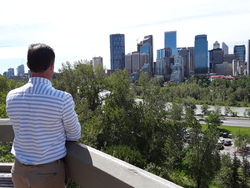 Mike Saunders
Mike Saunders obtained his BSc in Psychology from the University of Alberta and spent time as a claims adjudicator with the WCB before joining the Calgary Police Service in 1992.
He completed 25 years of service with the Calgary Police Service, retiring as a Detective in 2018. The majority of his law enforcement career was spent in a covert capacity including the Serious Habitual Offender Program, the Drug Unit and Organized Crime and undercover investigations. Mike was a witness protection officer for nearly six years and is well versed in threat/risk assessment, confidential informant recruitment and management, VIP protection and Crime Prevention Through Environmental Design ( CPTED). Mike also has extensive experience in Auto Theft investigations, particularly in the area of vehicle cloning and insurance fraud.
Mike has a certificate in Police Leadership from Dalhousie University/Henson College, his Senior Police Administration Certificate and a Certificate in Security Management from the University of Calgary.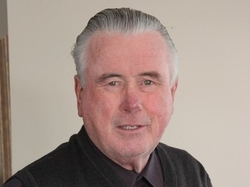 George Payson, Director of Property and Casualty
George Payson has joined IRISS as the Director of Property and Casualty. He brings with him extensive experience in criminal and civil law investigations, which have earned him an excellent reputation for honesty and conviction.
George began his career in Central Canada law enforcement, with involvement in surreptitious monitoring of organized and espionage crime, including cross border connections with US authorities. After subsequent years as a Forensic Identification Specialist in British Columbia (Crime Scene Investigator), he has demonstrated discretion, diplomacy and superior interpersonal communication skills. George has conducted many in-depth investigations and continually demonstrates the ability to identify trends, process evidence, and find solutions.
After retiring from the RCMP in British Columbia and pursuing a second career in insurance adjusting in Alberta, George continued to show confidence and tact in producing positive results. Insurance adjusting was a natural fit for George following law enforcement and as President of Payson Adjusters Limited he served on the Council of Provincial and National Insurance Institutes, and obtained his Chartered Insurance Professional (CIP) designation. George's experience in the insurance industry includes investigating fraud, fires, property damage, bodily injury, and liability determination, working closely with insurers, brokers, arson investigators, litigants, as well as various law enforcement agencies and civil authorities.
George has also assisted major insurers with their legal litigation process, managing files on their behalf through the legal system. His experience in this area has included leading teams on out-of-country catastrophic losses for extended periods, to dealing with victims and their personal and corporate losses. George's portfolio includes the Insurance Industry, Faith Based Institutes, and Not For Profit Organizations.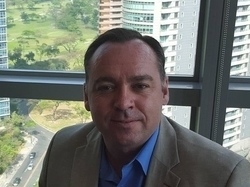 Michael Osada, Cyber Security Specialist
Michael Osada is a Cyber Security Specialist. He is a certified member of the International Information System Security Certification Consortium (ISC)² and serves as a Senior Technical Security Specialist who leads
security investigations and performance with IT Security. With his 15+ years of technical leadership and broad skills in cloud, infrastructure and IT Security he provides a multi-faceted skillset. Michael is most proud to have had the opportunity to mentor groups of brilliant individuals throughout his various leadership positions. Possessing ample experience supporting mission-critical enterprise systems from the start of his career with the Canadian Armed Forces in 1995 till present day, his ability to cope with pressure and keen attention to detail have proven to be valuable assets. Throughout his career, Michael has left his fingerprints on dozens of large corporate IT Architectures and IT Management Systems throughout Western Canada.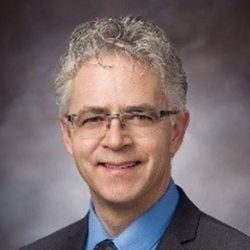 Conal Archer, Fraud and Investigation Specialist
Conal is a Certified Fraud Examiner and specializes in the detection and investigation of fraud, misappropriation, work-place harassment, loss prevention, and anti-bribery and corruption. His experience includes criminal investigation as an RCMP officer and as a Senior Manager at the professional services firm of Ernst and Young LLP.
Conal was a member of the Royal Canadian Mounted Police for over 24 years. He has extensive experience in both Provincial, Federal and First Nations Policing and has served Canadians on Detachment in Alberta, Manitoba, and had special assignments with major event security in Alberta, Ontario and in British Columbia. He spent over 10 years in Federal Policing including assignments in Calgary Commercial Crime Section, Federal and Serious Organized Crime, National Security, and VIP Protective Services.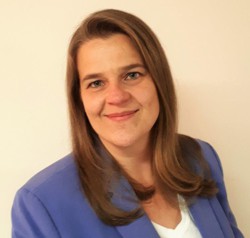 Claire Pater, MSc. (Distinct.), Computer Forensics and E-Discovery
Claire Pater is a Computer Forensics and E-Discovery specialist that thrives on locating and tracing a digital path, then translating that information into actionable intelligence.
Claire has worked in this field for over 15 years and is a recognized expert witness by the Court. Her level and degree of investigative experience spans from a single device, to several hundred varied devices including servers, networks, mobile devices, cloud services and computers. Over the course of her career, Claire has earned expertise in data preservation, digital forensics, digital investigations, information security consulting, document review and electronic discovery. Most recently, Claire has added Digital Vehicle Forensics to her portfolio, having trained with Berla iVe in the United States.
In addition to a Master of Science in Computer Security and Forensics (Distinction), Claire holds the following certifications: CISSP, EnCE, GISF, CMI, CSIS, CSTA, SCTP, CWSA, CFIP and CIIP.